Leadership Academy - Meet the Director
Mission Statement | Meet the Director | Interviews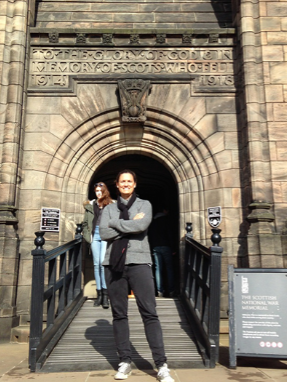 Monica Gerardo has spent a majority of her life immersed in education and athletics. Through her travels as a youth, she has adapted to living in different regions of the world, each with new schools and widely divergent personal growth opportunities. During this time she would begin to develop the characteristics that would later become her core values: trust, loyalty, integrity and commitment.

Her academic efforts and athletic ability earned her a full athletic scholarship to the University of Notre Dame. While competing at ND, her team won the 1995 NCAA Division I National Championship. Upon graduation with a B.A. degree in Sociology & Elementary Education, Monica competed internationally for the Mexico Women's National Team, which involved participating in the 1999 FIFA Women's World Cup. She went on to play professionally for the Washington Freedom of the Women's United Soccer Association, beside soccer legends Mia Hamm and Abby Wambach.

In 2003, Monica hung up her soccer cleats and transitioned into becoming a full-time college soccer coach. Her passion for impacting the lives of young individuals through sport is evident in her program philosophy and team culture. She spent a total of five years coaching collegiately before she embarked on her next journey, bringing her commitment to young people in the classroom, teaching 5th grade G.A.T.E. in Sacramento.

Realizing that her personal experiences in connecting academic and athletic pursuits led to her becoming a strong, confident leader, Monica moved back to southern California to become the Head Women's Soccer Coach at Whittier College in 2011. During her time at Whittier College, she dedicated herself to mentoring her team, as well as, other student-athletes within the department. In 2013, she earned her Master's degree in Coaching & Athletic Administration from Concordia University-Irvine.

In 2014, St. Mark's Lutheran School hired Monica as the Director of its new Leadership Academy, assisting Principal Clark, in implementing the leadership program for K-8th grade students, as well as, working with staff members to hone their leadership skills. In 2015, Monica's leadership role expanded further, as she was tabbed the Assistant Athletic Director for Student-Athlete Welfare at Whittier College. She formulated and implemented the Poet Student-Athlete Leadership Academy, which is geared to a select group of student-athletes, designed to develop and challenge them in their quest to become world-class leaders in academics, athletics and life.

In 2017, after seven years at Whittier College, Monica, decided to move on professionally and was hired full-time by St. Mark's Lutheran School, as an Assistant Principal for Leadership and Operations. Her daily focus will be on the development of SML students, implementing various programs that will help students of all grade levels to continue to grow both in and out of the classroom.